Discover with us the origins of this pleasure
We do not know exactly when the coffee was discovered for the first time, but archaeologists have found descriptions of a coffee use as a medicine in the Arabic world in some writings dating back to 900 A.D.
ORIGINS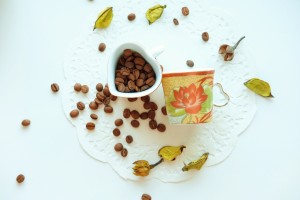 Originally, the Arabic word qahwa identifies a drink extracted from some seeds that caused stimulating and exciting effects on humans. Today in Arabic this word indicates the "coffee".
Many people argue that the coffee-term derives from the name of the region called Caffa in southwestern Ethiopia, where this plant was more widespread.
Nowadays, the world's leading coffee producers are Brazil, Vietnam, Colombia and Indonesia. Then, follow Mexico, Guatemala, Honduras, Peru, Ethiopia and India according to size of production.
TYPES
Coffee is a beverage obtained by roasting and grinding some species of tropical trees (coffee seeds) belonging to the botanical family of Rubiaceae.
Worldwide there are about hundred species of Coffee, however, those recognized as important and useful for commercial purposes are only ten.
Moreover these species differ in a number of factors: the height of the plants, the variety of the leaves, the scent of the flower, the thickness and color of the seeds, the taste, the caffeine content and resistance to adverse climatic conditions.
Among them the most widely grown and known are Coffea arabica (better known as "Arabian"), Coffea canephora (better known as "robust") and Coffea liberica.
COFFEA ARABICA
The Coffea Arabica represents the most part of world coffee production. Hailing from Africa and Arabia, it is a highly valuable type yet delicate (its cultivation requires more intensive care).
Cultivated and selected for several centuries, its seeds are quite small (a flattened and elongated shape), green-copper colored and with an intense aroma. It thrives in mineral-rich soils at an ideal temperature of 20 °C. Coffee extracted from Arabica is a "full-bodied" coffee with a rich aroma, a sweet taste, with a light brown cream and a pleasant hint of bitterness.
Finally, we remind the Arabica blend, the most valuable and appreciated in the world, has a rate of caffeine three times less than which it contained in the Robusta and much lower than of other species widely popular.
COFFEA ROBUSTA
The Coffea Robusta is a tropical plant native to Africa strongly cultivated today, thanks to its adaptability skills (it has a fast growth and it is very resistant to parasites and to different weather).
It has a rounded shape seeds, irregular and variable color from brown to gray-green. It grows in places located between sea level and 600/700 meters and its plants can exceed 10 meters in height. The coffee made from this species is a lighter and less full-bodied Arabica coffee and its taste often recalls the flavors and scents of native lands.
COFFEA LIBERICA
Among the species of Coffea less widely used, the most important is Coffea liberica. This species native to Africa is grown mainly in Asia between Indonesia and the Philippines.
Coffea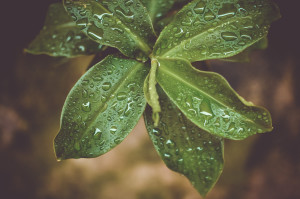 Excelsa
Originally from Africa and recently discovered (1903), today is expected to be only a variety of Coffea liberica.
Coffea Stenophylla
Originating in West Africa, this is a variety very resistant to drought,  growing locally only.
Coffea Mauritania
It's the classic brown coffee of Mauritius Island and the nearby Reunion Island.
If you like espresso coffee, don't miss the opportunity to choose the coffee blend you prefer!