Coffee mixed with frothed milk. Here the origin of Cappuccino
There are some Italian words that will be familiar to you. Words like 'pasta', 'spaghetti' or 'mozzarella', for exemple. This happens because Italy is number one in the food industry and its quality is recognized all around the world. Also many of coffee drinks terms come up from Italian language: 'espresso', 'macchiato' and so on. If you are in a cafè you could read on the menu the term 'cappuccino', but also in this case you'll know what you'll order. Even if you know its meaning, maybe you don't know its origin.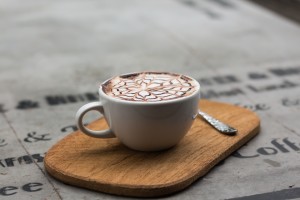 'Cappuccino' doesn't refer to a working process or a shape, but it is a very old word and it takes its name from Franciscan monks, 'capuchin friars' to be honest. The color of the coffee mixed to the frothed milk is similar to the color of friars robe. Capuchin monks wear a simple brown dress including a long hood. The Order of Friars, founded in 16th century in Italy, lives in obedience of Lord Jesus Christ, in chastity, without property.
Now if you know its history, your cappuccino will be a different taste!