Chocolate or carrot cake? Here a list of perfect coffee combinations
Sometimes a good coffee isn't enough. Someday you need more. You need something special that can change your day even if you've started on the wrong foot. How can you turn your day around? Finding the perfect combination between coffee and dessert.
If you love Italian classic espresso you can drink it eating a simple chocolate cake. This is a perfect match because the sweetness of cocoa is great with the bitterness of Arabic coffee. Brownies, mousse and 'Torta Caprese' are your dessert!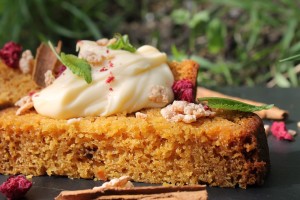 If you prefer strong taste and you usually drink extra-strong napoletano coffee, you should eat a slice of strawberry cheesecake. The acidity of the fruits goes well with the flavors of coffee. Don't' you like cheesecake? Try others creamy desserts like tiramisu.
For people who don't prefer strong flavors, we suggest a cup coffee 'delicato' and a piece of carrot cake. The soft and dense texture of this dessert will be perfect for this type of espresso.
If you're very sensitive to caffeine, drink a decaffeinated coffee! Its light flavor is great with cream-based dessert like custard and flan.
---
You might also like